23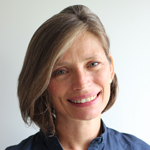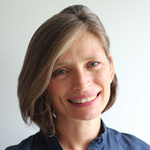 Lydia Syson grew up in Botswana and London and spent her early career as a BBC World Service radio producer.  She has since written a PhD on Timbuktu (2003), a critically acclaimed biography of Britain's first fertility guru, DOCTOR OF LOVE: JAMES GRAHAM AND HIS CELESTIAL BED (2008), and three novels for young adults published by Hot Key Books. Her YA books, set in the Spanish Civil War (A WORLD BETWEEN US – 2012) and World War Two (THAT BURNING SUMMER – 2013) and the Paris Commune of 1871, (LIBERTY'S FIRE – 2015), were loosely inspired in different ways by her own family history. For her adult fiction debut,  MR PEACOCK'S POSSESSIONS (2018), set on a remote volcanic island in Oceania in the 1870s, Lydia has borrowed from the family history of her partner, who was born in New Zealand.
Contact details:
Email Lydia at lydiasyson@gmail.com
You can follow her on Twitter: @lydiasyson
Lydia is represented by Catherine Clarke at Felicity Bryan Associates
Other work:
Lydia provides a variety of author events for schools, academic writing workshops for universities, and one-to-one mentoring for emerging writers of adult fiction and non-fiction.
Find out more about her work as a Royal Literary Fund Consultant Fellow here: https://rlfconsultants.com/consultants/lydia-syson/
Find out more about school visits here.
Please email if you'd like to make a booking or discuss a possible event, training workshop or mentoring in more detail.
Lydia is also one of a small team of children's authors delivering free creative writing workshops for schools at the Wallace Collection which can be booked via the museum's education department.
Read my privacy policy here.