8
September 27, 2012 by Lydia Syson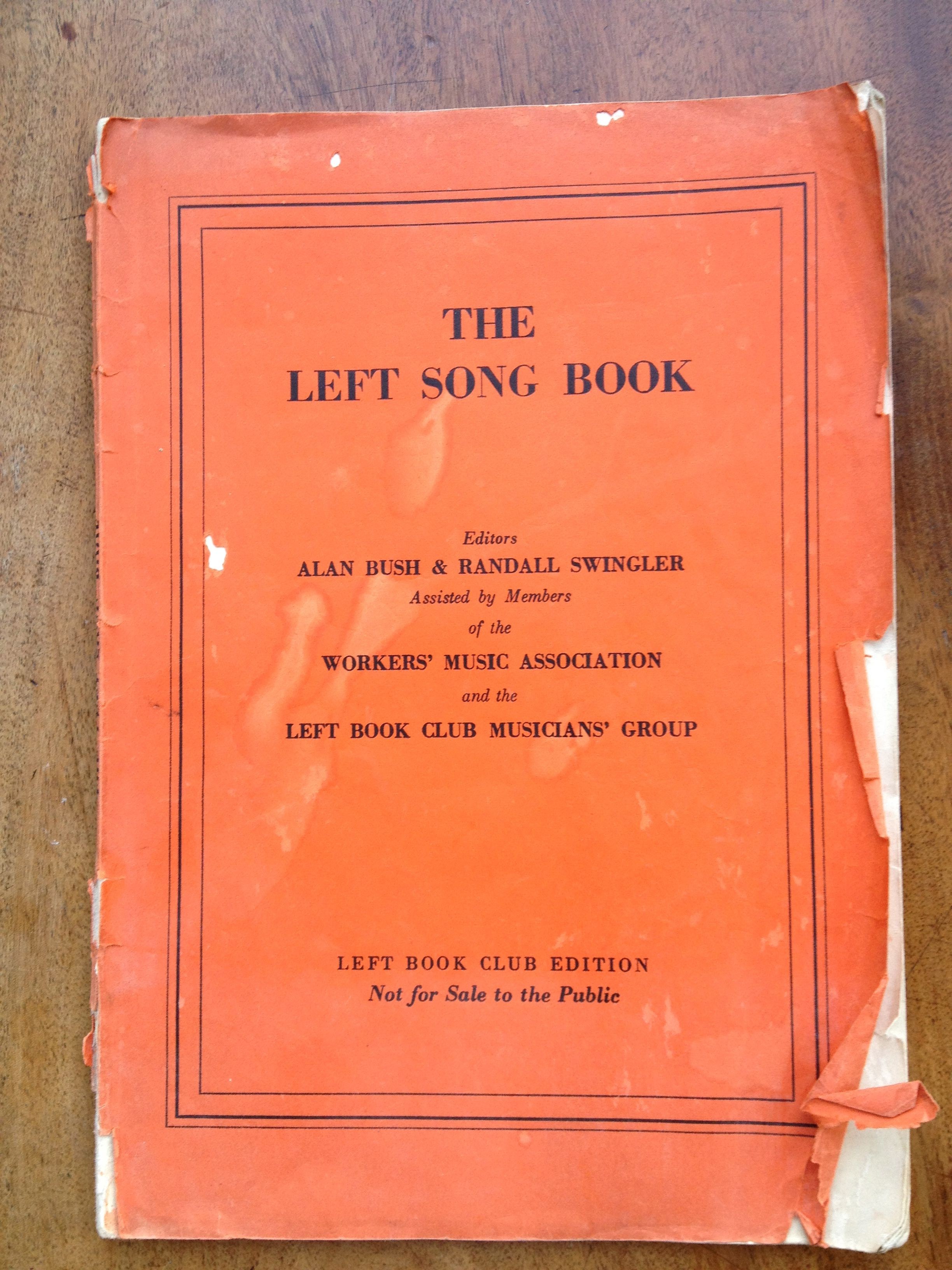 You can hear different versions of nearly all the songs in A World Between Us on YouTube.  Many of these videos include evocative archive images of the Spanish Civil War. Print out song sheets for The Internationale and The Peat Bog Soldiers from the Hot Key Books website.
Nat sings The Internationale in the opening chapter.  Here it is sung in Spanish, and also by the Red Army Choir.  This was the song we sang at my grandparents' funerals and I'm still looking for a really good version online in English – any suggestions? Having been brought up on 'Arise, ye starvelings from your slumbers' I'm not mad about Billy Bragg's revisions. Peter Miller's beautifully-made documentary about the history of the song is very well worth watching – I was pleased to see a banner from the 'Camberwell Trades and Labour Council' 40 seconds in. 'It was sung to me like a lullaby', says the Philippine screenwriter Marina Feleo Gonzalez in a particularly moving interview.  At the beginning of the second part of the film, an American International Brigader remembers hearing The Internationale sung in forty different languages at once at a hospital in Spain during the Civil War. The third part conveys the tragedy and hope encapsulated in this anthem against oppression and injustice.
Here's the extraordinarily catchy Ay Carmela, (AWBU, p111) which was has lots of different variations and was based on a much older folk song.
Si Mi Quieres Escribir is perhaps the song I find most heartbreaking (AWBU, p.228) (or try this version), and my favourite version is the one on the CD called Canciones De Las Brigadas Internacionales:
There's a brilliant slideshow accompanying Paul Robeson's marvellous singing of The Peat Bog Soldiers, an extremely moving song which Felix first hears on page 61 of A World Between Us, though Kitty sings it in German.  Here's Ernst Busch singing in excellent quality and again here - the sound isn't so good but there's more information about the history of the song for non-German speakers. The Peat Bog Soldiers or Die Moorsoldaten was Jessica Mitford's 'if you could only take one' choice on Desert Island Discs.
When Nat arrives in Barcelona, his heart is lifted by crowds singing one of the most popular songs of the Spanish Civil War, A Las Barricadas (El bien más preciado es la libertad, hay que defenderla con fe y valor - The most precious thing is Freedom, which we must defend with faith and courage).  Here it's sung in Arabic in a version posted on in YouTube in 2011, six months into the Syrian uprising.
I've just become the custodian of my own family's collection of political, community and peace songbooks – the earliest is a Fabian songbook which includes two socialist songs written by one of my favourite children's writers of all time, E.Nesbit – so I'll be adding more on this topic soon.
Do let me know your own favourite songs and recordings, and what you think I've left out. There's one song in my book which Felix sings that I haven't included here. You'll probably understand why when you get to it.
***NEWSFLASH***
JULY 2013: At this year's annual commemoration of the British Volunteers for Liberty held at the International Brigade Memorial on London's South Bank, a newly formed choir opened with these spirited renditions of Ay Carmela and Si me quieres escribir. Find out more about the Catalan community in the UK here.
***NEWSFLASH***
Meanwhile, you might also be interested in…
…The Strawberry Thieves Socialist Choir, who sing 'songs for change' in lots of different places, rehearsing in South East London. Find Spanish Civil War music on their website:
…and – from November 2012 – hear Strawberry Thieves on the A World Between Us multitouch iBook.
…The Janey Buchan Political Song Collection is curated by Giving Voice Workshops. John Powles 'seeks to stimulate and develop an understanding and appreciation of political song across all genres of song and music, nationally and internationally, current and past, from the far left to the far right.'
Find out more about the music of the Spanish Civil War on this Spanish language website, Himnos y Canciones de la Guerra Civil
Print out song sheets for The Internationale and The Peat Bog Soldiers from the Hot Key Books website.
Category Reviews & more | Tags: International, music, protest songs, singing, Spanish Civil War
---