Comments Off

on THAT BURNING SUMMER
August 30, 2013 by Lydia Syson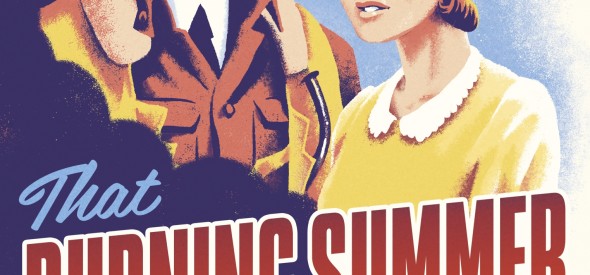 A Book of the Year 2013 for The Independent and Lovereading
Romney Marsh, July 1940. When invasion threatens, you have to grow up quickly. Sixteen-year-old Peggy has been putting on a brave face since the fall of France, not least for the sake of her anxiety-prone younger brother Ernest.  But now the enemy is overhead, and the rules are changing all the time. It's getting harder and harder to ignore the rumble of guns, the rumours of spies and the malicious gossip in town.  When Henryk, a young Polish pilot, crash-lands on the Marsh, Peggy quickly finds she's taken on more than she bargained for.
Everything changes in one extraordinary burning summer.
Find out more here about the history behind THAT BURNING SUMMER, and about school visits here.
'A touching evocation of a desperate wartime romance, which evokes a vanished era of hardship and fortitude.' Financial Times
'A great novel for all those who like their history free of cliché, and who value human experience observed with non-judgmental clarity.' Teach Secondary
'Not only does it make you think AND swoon, but there's also a rather good sideline in suspense…what more could you want?' 5* Good Reads review
'Lydia Syson is the kind of writer who lets you know from the outset that you're in safe hands.' Linda Newberry, Armadillo, Editor's Choice
'a beautiful, enchanting and memorable book which captured war perfectly' The Guardian children's book site
Some other book bloggers' responses: 'unputdownable', 'endearing, provocative and thrilling', 'another fab read', 'just so lovely'….
Read all reviews here.  Download a free discussion guide, postcards, bookmarks etc from the Hot Key website.
Buy THAT BURNING SUMMER from your local independent or online at Wordery.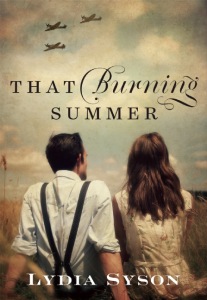 Buy the US edition of THAT BURNING SUMMER here.
Category | Tags:
---
Comments Off

on THAT BURNING SUMMER
Sorry, comments are closed.