0
April 11, 2016 by Lydia Syson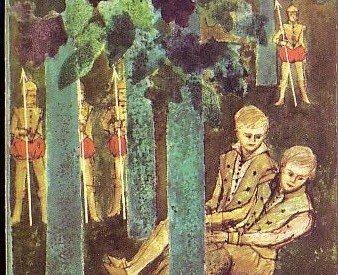 A quick update…
Over at The History Girls, April is Shakespeare month, though not exclusively.  My contribution has been this exploration of the many different ways in which the Bard has been used by writers of children's fiction, for which I enlisted the help of Tig Thomas, a friend, an editor and an anthologer who knows more about both Shakespeare and period children's literature than anybody else I know.
The enviable precision of her memory always astonishes me.  If you have any thoughts of books we've left out, please do let us know by adding your comment (which does involve becoming a 'follower' of the site, but don't worry – that only means you'll easily be able to enter competitions on the blog in future and it won't clog up your inbox.
On Saturday I joined fellow CWISL authors and illustrators
(including Jo Franklin, Mo O'Hara, Margaret Bateson-Hill, Amanda Lillywhite and Sam Osman), friend and family, and over 2,000 other library supporters on the march from Carnegie Library, via Minet, to Tate Central Library in Brixton to protest against the undemocratic and unwanted closures of ten library branches by Lambeth Council. The ten-day occupation of the Carnegie preceding this demonstration has had unprecedented press coverage, and huge support from writers and illustrators up and down the country, many of whom also attended the vigil and/or the march.  Today's good news is that the Department of Culture Media and Sport is now (finally!) going to investigate Lambeth Council's plans: the Public Libraries & Museums Act of 1964 means the DCMS has a legal duty to intervene if a council is failing to provide a 'comprehensive and efficient' library service. Let this be a source of hope to library campaigners nationwide!  Find out more on the websites of Defend the Ten and Friends of the Carnegie.
Readers of this blog will be aware of the close relationship that has long existed between CWISL and Lambeth Libraries, particularly the Carnegie, and the important role South London libraries play in our bi-annual children's writing festival, Shoutsouth!  As I wrote on National Library Day earlier this year, Lambeth and Southwark Councils have taken completely different approaches to their library services since austerity measures began: all credit is due to Southwark for making libraries a borough-wide priority.  Here's the latest CWISL newsletter, produced by Carnegie campaigner Amanda Lillywhite, including a report on Library Day and some shivering Wallys. (It's not too late if you'd like to help support CWISL's fundraising efforts of the National Literary Trust, by the way…just step this way. Huge thanks to everyone who's contributed already.)
And finally, another library related story…here's a piece I wrote last month for the Morning Star in anticipation of an event held at the Marx Memorial Library on March 31st.  The MML is the home of the archive of the British Battalion of International Brigade, and I spoke to archivist Meirian Jump about the importance of this collection in my research.  You can read the Morning Star's review of Liberty's Fire here.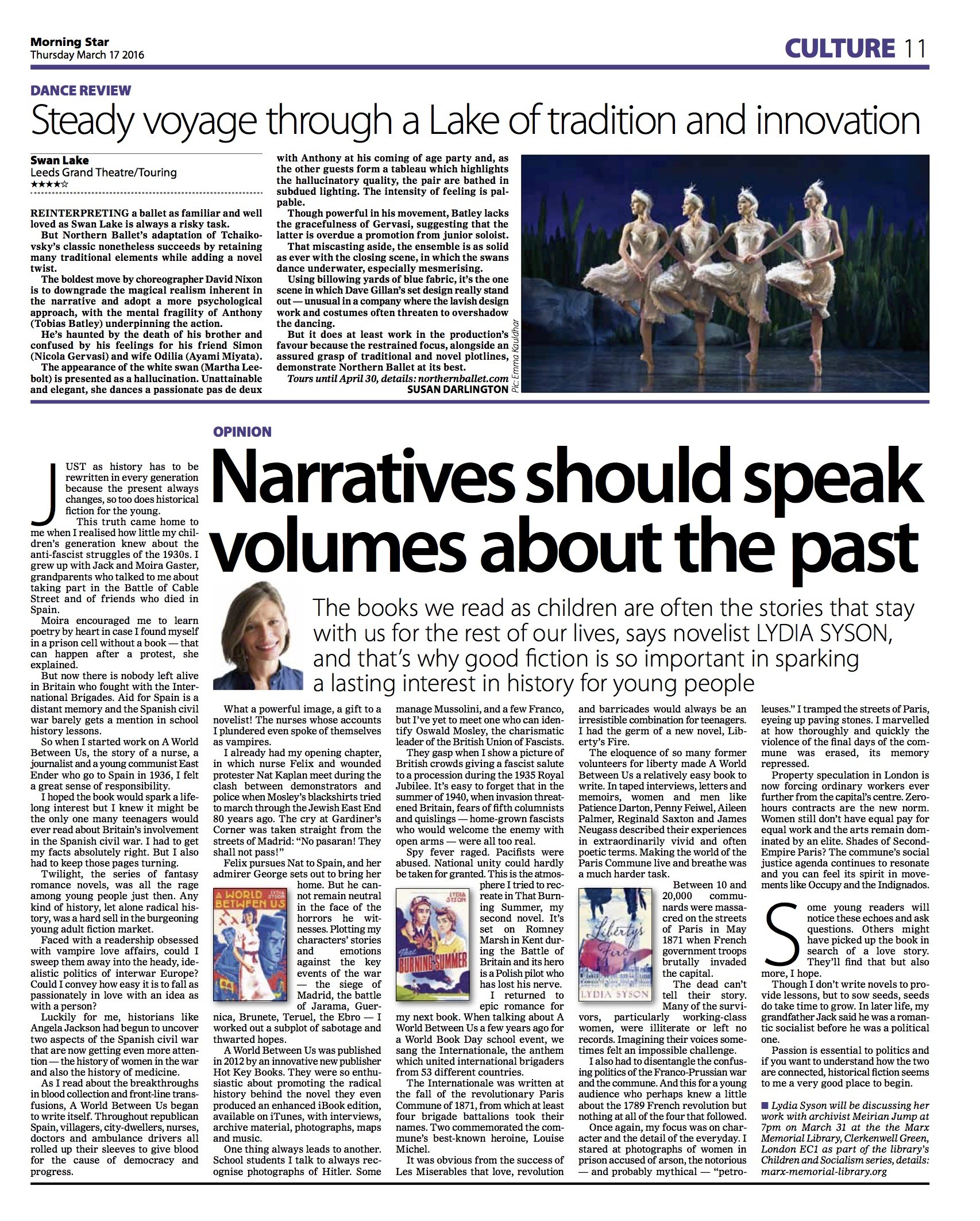 Category News | Tags: Carnegie Library, CWISL, library closures, library protests, Marx Memorial Library, Shakespeare in Children's Fiction, Shakespeare month, Shoutsouth
---