0
February 3, 2016 by Lydia Syson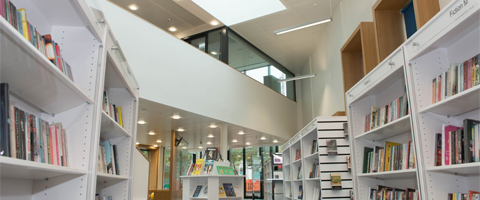 If you value your local library, this Saturday is the day to show your appreciation. Find out what's going on near you here. Southwark residents like me have lots to celebrate, as our council has not only worked hard through the cuts to keep libraries open, but in Camberwell we've even got a brand new one, open seven days a week, and it's glorious.  It's hard to imagine a greater contrast to the dank, windowless basement that used to be Camberwell's children's library.  Things are very different just over the border in Lambeth, where half the borough's libraries are threatened with closure, and at least three are currently due to become gyms with a few bookshelves. You can sign a petition to save Lambeth Libraries here and read something I wrote for NLD a few years ago here, and a 2012 'Speak up for Libraries' blogpost here. On Saturday afternoon I'll be joining other CWISL authors to welcome readers of all ages to Durning Library…do come along.  I'll be on the author panel at 3pm. Full details below. Find out what's going on near you here.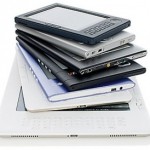 Other news…this month ebook editions of Liberty's Fire are on special offer, February being the month of romance and all that. It's a 'Romantic Read' at Sainsbury's until February 15th, in the sale at Nook all through February, and Kobo has a Valentine's Day offer that runs from 11th – 15th Feb. That Burning Summer and A World Between Us are even more of a bargain right now at all these ebookshops, but specially at Nook. So hearts all round.
These promos have made me realise that I really need to get my head round all the different ebook formats and recent changes. As an early fan of e-readers, I tend to read on a Kindle, so I'm slightly in thrall to Amazon, frustratingly, and that's the format I'm most familiar with. My Kindle has transformed research for me thanks to the accessibility of out-of-copyright texts, and I don't think most people realise what a difference ebooks have made for people who are partially sighted. But I must admit that although I'm still feeling my way with ePub editions, one thing I've just learned is that these are the eBooks you can actually borrow from your UK library, publisher permitting. (Has anyone tried this? I'm just about to – Southwark uses Borrowbox.)
This is probably the most useful basic guide to ebook formats I've ever found, and here's a list with links to 10 different ways to open/read ePub files.  I've still not tried Calibre, and would love to know how others find it.
I also read books on an iPad, such as pdfs of manuscripts and in recent years a great many 19th century editions from Internet Archive. I'm just very sorry that Apple has done so little to publicise the difference between a normal eBook and and an enhanced iBook, as I'm still extremely proud of Hot Key Book's all-singing, all-dancing edition of A World Between Us, which includes interviews with Spanish Civil War historians Paul Preston and Richard Baxell as well as David Lomon, the last surviving International Brigader in Britain, who sadly died shortly afterwards.  There are also photographs, maps, music, links to archives…and now you can read it on an iPhone or Mac as well as an iPad, which you couldn't before. Available from iTunes.
Of course I'll never stop reading books with real pages, but I can't now imagine life without ebooks, any more than I can imagine life without libraries.  Anyone else feel the same way?
Category News | Tags: A WORLD BETWEEN US, Camberwell Library, CWISL, Durning Library, ebook offer, ebook promo, ePub, iBook, Kobo, Lambeth Libraries, Liberty's Fire, National Libraries Day, Nook, Romantic reads, Sainsbury's ebooks, Valentine's Day reads
---