6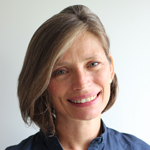 Lydia Syson is a fifth-generation North Londoner who now lives south of the river. Although writing a novel was a very early ambition, it took her rather a long time to get round to A WORLD BETWEEN US, set during the Spanish Civil War. In the meantime, she went from being a World Service radio listener in Botswana to a producer in London, leaving the BBC after her first child was born. Three more children later she wrote a biography of Britain's first fertility guru, DOCTOR OF LOVE: JAMES GRAHAM AND HIS CELESTIAL BED, telling the full story of the charismatic eighteenth-century 'electric' doctor. Getting to Timbuktu is still on the 'to do' list –  explorers, poets and Timbuktu fever were the subject of the PhD she finished in 2003.  Recent travels have been closer to home.  Her second YA novel for Hot Key Books, THAT BURNING SUMMER (October 2013), is largely set on Romney Marsh in July 1940, as the Battle of Britain raged overhead.  She is currently working on a novel set in Paris during the 'terrible year' of 1871: LIBERTY'S FIRE is out in May 2015.
Contact details:
Email Lydia at lydia.syson@hotkeybooks.com or follow her on Twitter: @lydiasyson
SCHOOL VISITS available for KS3, 4 & 5.  Lydia is also happy to participate in adult events, and talk to reading groups.  She is a National Literacy Trust trained author, and a Visiting Lecturer at City University, London.