2
November 29, 2012 by Lydia Syson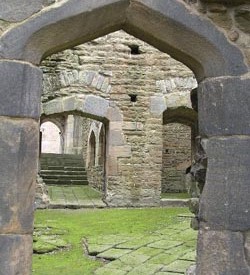 I've been having a lot of fun and also a little anguish this week choosing my ten favourite historical novels for young readers for the Guardian Children's Book Website.  Do visit the site to find out more. These lists are inevitably distinctly personal, and of course I'd love to know what you think of my choices.  Well, that's as long as you love the books as much as I do, of course. No, I can entertain criticism of them. Really I can. If you're gentle about it, that is.  Since the Guardian site kindly offers links to sites where you can buy the books which are in print, I thought it only fair to offer some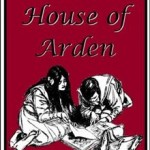 (beyond Amazon) suggestions for finding the three which are sadly no longer quite so easily available. And if you like chronologies, here's my list with the year of publication and the time in which each book is set included:
1.  The House of Arden by E. Nesbit (published 1908 – a mixture of historical settings)
2.  A Traveller in Time by Alison Uttley (published 1939, set 16th century and present)
3. The Pursuit of Love by Nancy Mitford (published 1945, set 1930s)
4. The Young Pretenders by Barbara Leonie Picard (published 1966, set mid 18th century)
5. Miss Rivers and Miss Bridges by Geraldine Symons (published 1971, set 1910s)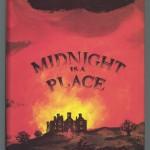 6. Midnight is a Place by Joan Aiken (published 1974, set 1842)
7. The Other Way Round a.k.a. Bombs on Aunt Dainty by Judith Kerr (published 1975, set WW2)
8. The Color Purple by Alice Walker (published 1982, set 'between the wars')
9. Tiger in the Well by Philip Pullman (published 1990, set Autumn 1881)
10. Code Name Verity by Elizabeth Wein (published 2012, set WW2)
Oddly enough, I had no memory at all of ever having seen a television adaptation of Midnight is a Place – until I saw a clip on Youtube a few days ago, and I've not been able to get the instantly familiar theme tune out of my head since!
'O Turn, turn the pages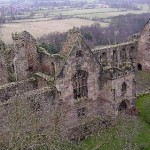 Read, read the words
Thoughts float like feathers
Tales fly like birds
And the night's winged horses
No one can outpace
But midnight is not a moment
Midnight is a place.'
By the way, here's what Lucy Mangan had to say about A Traveller in Time  in her addictive 'Book corner' series. (I haven't spoiled the magic by finding out anything else about Alison Uttley, and don't intend to.)
Finally, if you like this top ten, you might enjoy this American appreciation of two of the books on it which I've just come across.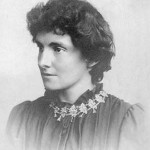 Category News | Tags: Alice Walker, Alison Uttley, Barbara Leonie Picard, challenge, change, E Nesbit, Elizabeth Wein, Geraldine Symons, Guardian, historical fiction, Joan Aiken, Judith Kerr, must read, Nancy Mitford, Philip Pullman, rebellion, top 10
---