1
June 14, 2018 by Lydia Syson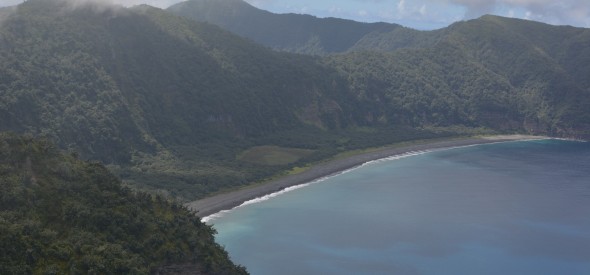 I've been spending the week going through my notes and listening to sound recordings made on the HMNZS Canterbury in the Kermadecs earlier this year, reliving some magnificent moments as I write a number of features for various newspapers and magazines both on the expedition and the human history of Raoul Island. My fellow travellers have already been busy, as you'll see from these beautiful evocative videos, now available on Youtube, made by Brendon O'Hagan for the Sir Peter Blake Trust, Lorna Doogan of Experiencing Marine Reserve, NZ (who took me snorkelling with Galapagos Sharks), and the New Zealand Defence Force.
Meet the Young Blake student voyagers and scientists. . . (full crew bios here):
Underwater in the Kermadecs with EMR:
Operation Havre – NZDF supporting the Department of Conservation (DOC), GNS Science, MetService and Sir Peter Blake Trust during a resupply mission to Raoul Island from 26 February to 9 March 2018:
Meanwhile, Chris Gaskin and Edin Whitehead have produced this report on birdlife at the Kermadecs for The Seabird Trust. More news on a book about the expedition and its findings coming soon. And just this week Pew Charitable Trusts, Forest & Bird, Ngati Kuri  and the World Wildlife Fund of New Zealand have been gathering support from MPs for a Kermadec Rangitāhua Ocean Sanctuary in this striking campaign – PRECIOUS DROPS.
As for Mr Peacock's Possessions, it's been now out in NZ for a few weeks and word is spreading – thanks everyone! Here's Stephen Jewell's interview in Your Weekend.  And just last night I was on the Book Show of Talk Radio Europe talking about the history behind the book, getting to Raoul, the Kermadec Ocean Sanctuary plans and the pleasures of writing historical fiction. You can hear me about 39 minutes in on their catch-up service.
Do check out the events sidebar on this website for details of my appearances at literary festivals around the UK later in the year.
Category News | Tags: Experiencing Marine Reserves, Kermadecs, Mr Peacock's Possessions, New Zealand, NZDF, Ocean Sanctuary, Rangitahua, Raoul, Raoul Island, Sir Peter Blake Trust, WWF
---