0
April 10, 2013 by Lydia Syson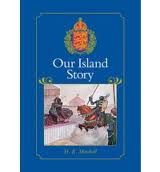 We've all got until Monday 16th April to respond to the Draft National Curriculum, published subject by subject here, so if you care what happens to the future of education in England (sic) don't let this opportunity pass. My main concern is obviously with history – read the plans here, and I'm sure you will have something to say about them too.
Then either fill in this questionnaire online or email your response to the Department for Education and Skills to this address: NationalCurriculumReview.FEEDBACK@education.gsi.gov.uk   Completing the questionnaire in full is an interesting and useful exercise, but if you are short of time, you can concentrate your energies on responding to question 3, which deals with content.  You don't have to answer all questions.
Many people have responded in public already, and most with great wisdom. In the New Statesman Richard Evans gave an excellent and disturbing account of the process by which the draft history curriculum has been produced.  I was also impressed by Martin Spafford's piece for Hodder Education.  He writes that 'Michael Gove is proposing a history curriculum that rests on an idea of who the British are or have ever been that is demonstrably false and possibly dangerous', concluding that 'A journey through history that erases whole sections of our community and puts them outside the narrative is a journey towards darkness.'  On the Schools History Project website, Spafford explains why he feels Gove's project is about 'dumbing down': 'No other subject – not the sciences, not geography, not even English – has had its content savaged in the way History has. Scientists, geographers and readers of literature are – to some extent at least – still to be allowed to think. It seems that the selectivity of the attack on History reveals the ideological – rather than educational – base of the proposals.'
I came across both these articles thanks to the 'History Not Propaganda' campaign, which  has launched a petition to keep history politically neutral.  You can sign it here.  Among other important points, the campaign's website raises concerns about the implications of the proposals for Holocaust education, not least that
'The nationalist bias behind the whole curriculum might mean that the Holocaust is presented in such a way as to bolster a complacent sense of evils done by 'foreigners' whom Britain fought and defeated, rather than a crime of man's inhumanity to man, in which there was widespread collaboration by local populations across Europe, and in which Britain could easily have been involved had events taken a different course in 1940.  This prevents pupils from imbibing some of the deeper, more disturbing, but also more needful philosophical messages of the Holocaust.  It also comes perilously close to exploiting the Holocaust to advance a nationalist political agenda.'
The Curriculum for Cohesion has submitted an extremely detailed response to the draft curriculum – find out here why this body believes it to be both unteachable and unlearnable, and the likely effects of a complete absence of content about Islamic civilisation and its relationship to Britain.
Over supper this evening, I told my children about the government's plans for Key Stage One history: we all tried to imagine teaching a class of thirty five-year-olds the concept of 'nation' and 'civilisation'.  (Will the meaning of these words be prescribed, or might that actually be left to an individual teacher's imagination?) "Has Gove ever met any children?" my daughter asked, in all seriousness.
I could spend the rest of the night detailing my own objections – I touched upon some of them in an interview published last week in the Camden New Journal – but I've promised my editor my revised manuscript of THAT BURNING SUMMER by Monday, so it's back to 1940 for me now.
Many aspects of the proposals make me very angry.  What makes me very sad is that rather than giving children and young people the tools for a passionate engagement with history that could and should lead to a lifetime of continued learning and interest in the past – of Britain and the rest of the world – these reforms (if they go ahead) actually risk alienating vast numbers of children from the subject of history for the rest of their lives.
(If you're also interested in responding to the Citizenship draft curriculum, you'll probably find Amnesty's webpages on the subject very helpful.)
Category News | Tags: Camden New Journal, curriculum for cohesion, Gove, history education, history not propaganda, Martin Spafford, National Curriculum, Richard Evans, Schools HIstory Project
---