4
January 6, 2016 by Lydia Syson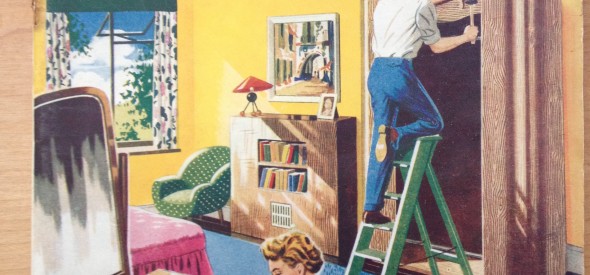 My New Year's resolution should possibly be to work out how to exert better control over my headline images on WordPress…In fact, instead of website improvement, I've been preoccupied with 1950s home improvement at The History Girls this month, where I wonder if that whole decade wasn't one big cover-up.  The post – The Mastery of Knack – was inspired by a Christmas present, a copy of The Practical Householder of October 1956.
Steven Pinker's The Sense of Style: The Thinking Person's Guide to Writing in the 21st Century was another recent present, equally engrossing, and the perfect read for those of a logical yet rebellious disposition.  Pinker's approach is as practical as a DIY manual: he decisively demolishes the myth of an undying battle between language Prescriptivists and Descriptivists, and clears up after himself very well too. In my tutorials at The Courtauld where I'm a Royal Literary Fund Writing Fellow, I've already been finding the concept of prose-deadening 'zombie nouns' which he discusses here extremely useful. Pinker adopts this nickname for nominalizations from Helen Sword, citing her example: The proliferation of nominalizations in a discursive formation may be an indication of a tendency towards pomposity and abstraction.  In other words, 'Writers who overload their sentences with nouns derived from verbs and adjectives tend to sound pompous and abstract.'  His vigorous attack on the comma splice is extremely cheering. I will undoubtedly be recommending The Sense of Style on a weekly basis this term, and pillaging it frequently too.  I resolve to worry less when I read 'like' instead of 'as' but – as a die-hard pedant – I'm sure I'll retain my irrationally purist use of disinterested, hopefully, and enervate.  And I definitely agree that unsplit infinitives usually simply sound better, even if they have no convincing grammatical justification.
The first working week of the year has brought a number of other unexpected pleasures: sneaking into the company of Elena Ferrante, Marlon James, Evie Wyld, Muriel Spark and others in Review bookshop's list of Top Ten Bestsellers of 2015 (It's official! Liberty's Fire is a bestseller…in SE15, at least!); reading four different accounts of an 1867 shipwreck on a Polynesian coral reef in the London Missionary Society archives at SOAS; and seeing the glorious new cover proposed for the US edition of That Burning Summer which will be published by Sky Pony Press next January.  A few tweaks in progress now, and all will soon be revealed.
This year is the 80th anniversary of the outbreak of the Spanish Civil War, and there are quite a few conferences on the subject coming up, including The Spanish Civil War and World Literatures in London in July, where I'll be talking about the writing and reception of A World Between Us.  I'm also looking forward to the Len Crome Memorial Conference this March which is about women in Spain – and particularly to Linda Palfreeman's paper on Fernanda Jacobsen of the Scottish Ambulance Service ('Samaritan or Spy?) Book your place here. Birkbeck's Crossing Borders also looks promising.
My other new year's resolution is to update my 'further reading' sections with more of the material that's come out on all my various interests since the publication of my own books. Luc Sante's The Other Paris could hardly be more up my street. The ultimate twenty-first-century flâneur, Sante (interviewed here in The Paris Review, and here last weekend in The Guardian) observes the underbelly of the city and the drift between past and present with a fine sense of style. Anything but nostalgic. Highly recommended.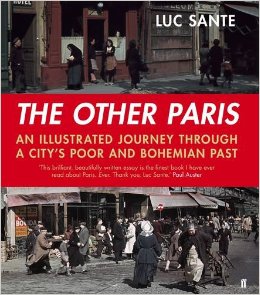 Category News | Tags: A WORLD BETWEEN US, Cold War, DIY, Liberty's Fire, Luc Sante, Practical Householder, Sky Pony Press, Spanish Civil War, Steven Pinker, Style, That Burning Summer, The Other Paris, The Sense of Style
---