0
October 9, 2012 by Lydia Syson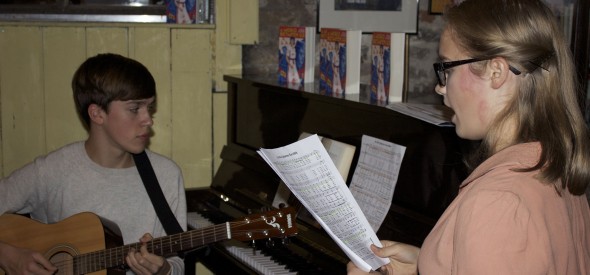 Cameron Jacobs and Iris Mathieson performing Si tu me quieres escribir (If you want to write to me…), a song to celebrate the launch of A World Between Us into the reading world.  I've started spotting that cover in bookshop windows already.
The book opens at the Battle of Cable Street – the day on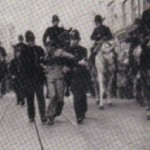 4th October 1936 when thousands gathered to stop Mosley's Blackshirts from marching through the heart of the Jewish East End. Thursday was the 76th anniversary and Hot Key could hardly have organised a more fitting launch.
We met at Whitechapel, right opposite the hospital where Nat waits for Felix just before his departure for Spain. From there we were led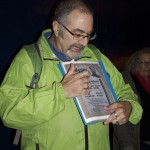 on a walk by David Rosenberg of East End Walks. As Hot Key MD Sarah Odedina said later, he turned us into tourists in our own city, bringing the streets to life and placing the characters in A World Between Us at the heart of a vivid and tangible history. As well as places we saw photographs, such as the one above showing the arrest of young Charlie Goodman, who joined the International Brigades as soon as he was released from prison. Before his death, Charlie wrote out for David a list of East Enders who died in Spain.  It's an extremely moving record.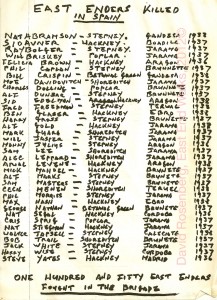 And just as we reached Cable Street itself, David showed us a Young Communist League badge that had belonged to a relative of his, Monty Ward.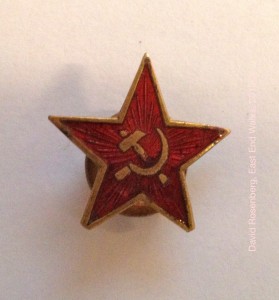 At Wilton's Music Hall we remembered the incredible courage and commitment of International Brigaders like Charlie Goodman and sang some of the songs they sang in Spain.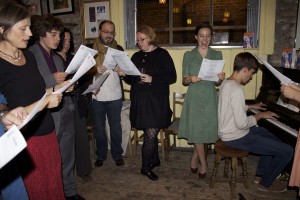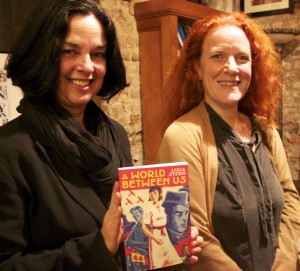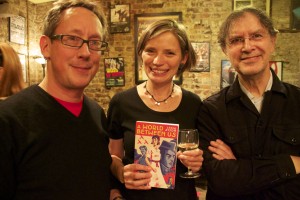 Thanks to everybody who came – and special thanks to my daughter Phoebe and her friends Iris and Cameron for leading the singing!
Category News | Tags:
---