1
March 2, 2014 by Lydia Syson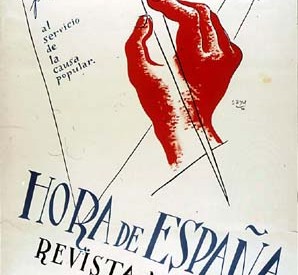 The Spanish Civil War 'gripped the imagination of a generation', said Valentine Cunningham this weekend at Taking Sides: Artists and Writers on the Spanish Civil War.  To judge from the huge and variously-aged turnout at the event, not to mention the responses I've had from young readers of my own novel on the subject, it will continue to do so for several generations to come.  Perhaps, suggested conference chair Mary Vincent in her closing remarks, the subject is still so compelling because it represents better than any other conflict the terrible paradox of a just war, or perhaps it is because this particular war, and the cultural productions it inspired, embody modernity. Manus O'Riordan offered as an explanation the humanity in the literature of the SCW, citing American volunteer Milton Wolff's resurrection in fictional form of the deserter he had been compelled to execute in real life.  Another contributor from the floor linked the ongoing exhumation of bodies in Spain with the rediscovery and fresh exploration by a new generation of a long hidden body of memoir and texts.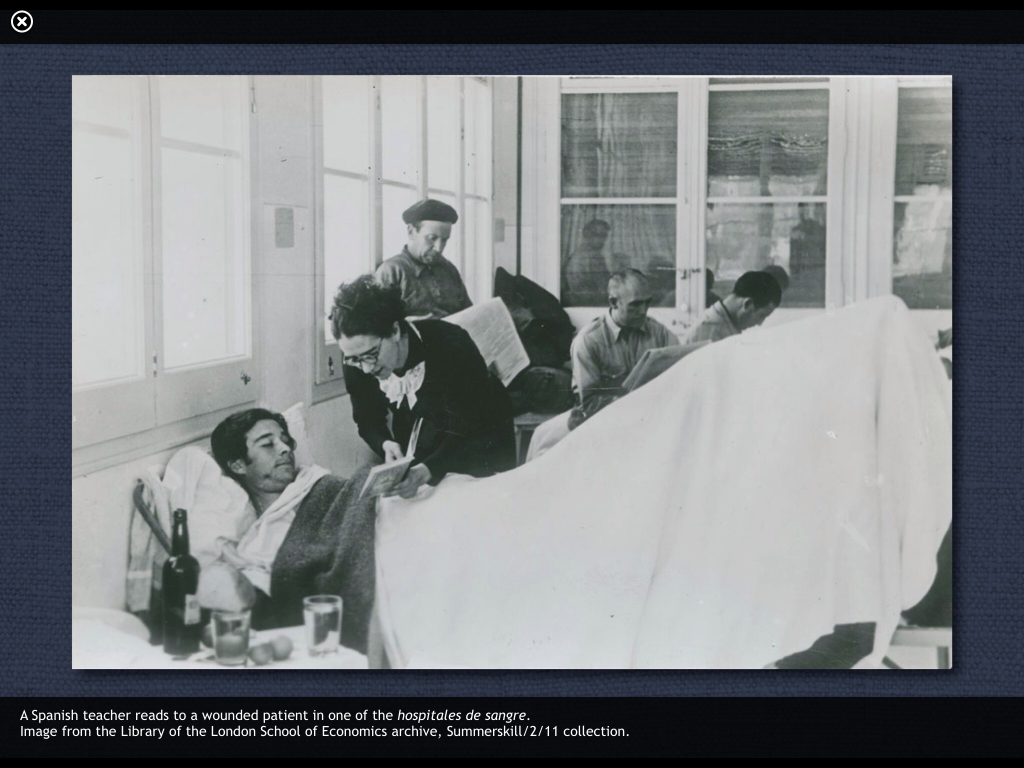 The Republican commitment to education and the arts was something I tried hard to convey in A World Between Us – literacy lessons in trenches and temporary hospitals, innovations in poster design, wall newspapers and cartoons. (You can see some illustrations from the iBook edition above and below.)  Carl-Henrik Bjerström explained that the Culture Militias of the war were the direct descendants of the Second Republic's Misiones Pedagogique in the early 1930s – cultural forays from Madrid into isolated rural communities, such as travelling art exhibitions introducing the work of Goya to the masses.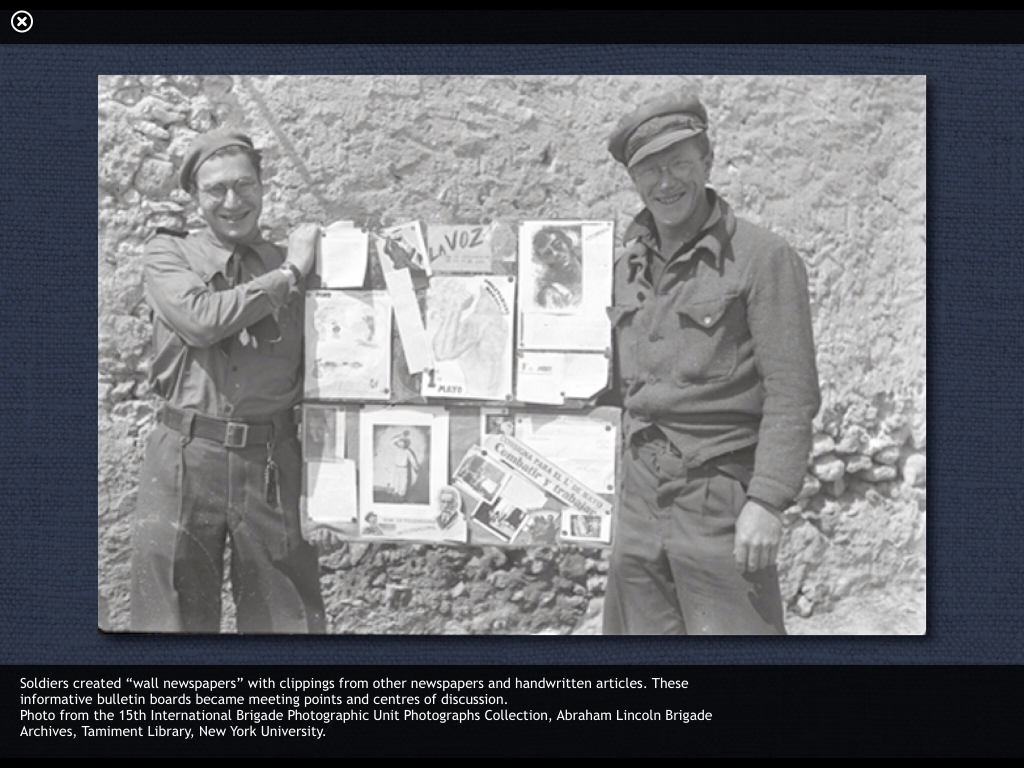 I think he surprised everyone with the fact that the budget for the Ministry of Public Instruction and the Arts was actually bigger than that of the Ministry of War, so great was the government's commitment to the democratisation of culture – not to mention its confidence at this stage about winning the war. We saw an example of the use of inspiring slogans broken down into component  parts and sounds – 'luchamos por nuestra culture'  – we are fighting for our culture.  This reminded me of Florent's incriminating and revolutionary reading lessons in Zola's Le Ventre du Paris and also, of course, Kitty teaching Spanish to Dr Smiley in the ambulance and Unity's alphabet class in Teruel in A World Between Us. (Is this a technique Mr Gove might consider adapting, I wonder?  Feel free to comment below with suggestions for suitable phonics slogans…)
Carmen Herrero gave us a tantalising gallop through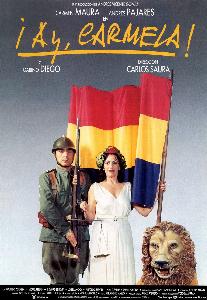 the history and memory wars at work in the representation of the International Brigades in films of the 1990s.  She also introduced a word and concept quite new to me: esperpento – the distortion of reality through black humour, typified by the work of both Goya and the filmmaker Carlos Saura in Ay Carmela (1990).  I hope to be able to add her filmography and links to my further reading section very soon, and will certainly be following up her suggestions myself when I can – some are frustratingly hard to get hold of.
Meanwhile, here's a trailer for Combatidos (2011), a recent short film inspired by and set in an important 'place of memory', the trenches of Jarama.
http://www.youtube.com/watch?v=D4TsxcZG78I
After lunch, Richard Baxell read from his exemplary oral history of the British Battalion, Unlikely Warriors, celebrating its paperback launch. I urge you to buy it now, if you haven't already.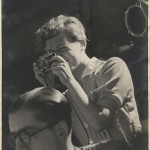 Jane Rogoyska then introduced those iconic Spanish Civil War photographers André Friedman and Gerda Pohorylle. At least that was their original names before, as anti-fascist refugees in Paris, they began to work collectively under the invented persona of Robert Capa. In Spain, Friedman took over this name completely and Pohorylle began to forge an independent but tragically short-lived career as Gerda Taro.  She was killed at the Battle of Brunete, having stayed for a few days longer than planned in the hope of capturing some final shots.  The sensational reappearance in 2007 of three boxes of missing negatives taken by both photographers, and also David Seymour (Chim) have been the subject of a recent exhibition and documentary The Mexican Suitcase. Taro's funeral in Paris was attended by 10,000 mourners but until relatively recently she was almost completely forgotten.  I'll be visiting Père Lachaise cemetery for other reasons next week, so I shall definitely be seeking out her grave, which bears a sculpture by Giacometti.
Finally, Valentine Cunningham, who has written widely on the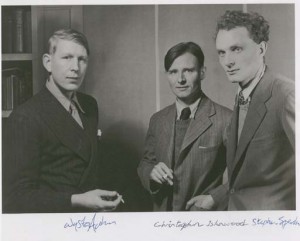 literature of the 30s, and the Spanish Civil War in particular, addressed the subject of aestheticising tragedy.  An almost exhaustive list of writers and artists who took up the Spanish cause led into to a thought-provoking discussion of two dominating tendencies in its literature: an ekphrastic urge (much of the poetry is not about places, people or events but about photographs of them) and personal testimony.  Despite Margot Heinemann's moving expression of her desire to 'grieve in a new way for new losses' in her poem about her dead lover John Cornford, one of the oldest modes of all is the most persistent in SCW writings: elegy. Through elegiac texts, films and photographs, the dead live on in our memories.
Thanks to the International Brigade Memorial Trust for organising this event.  Visit their website to join and keep informed about other Spanish Civil War related events, including visits to Spain. Find out more here about Nancy Cunard, the woman behind the 'Authors Take Sides' campaign.
Category News | Tags: A WORLD BETWEEN US, Andre Friedman, Art, artists, Authors Take Sides, Carmen Herrero, culture, Gerda Pohorylle, Gerda Taro, IBMT, John Cornford, Len Crome, Richard Baxell, Robert Capa, Spanish Civil War, The Mexican Suitcase, Valentine Cunningham
---