Comments Off

on DOCTOR OF LOVE: JAMES GRAHAM AND HIS CELESTIAL BED
July 28, 2012 by Lydia Syson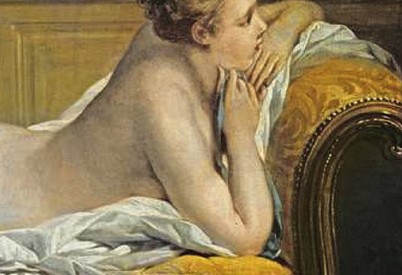 Dr Graham set out to bring the sublime into the sex life of every married couple.  Widely considered the world's first sex therapist, he guaranteed both ecstasy and fertility to the users of his infamous Celestial Bed, a contraption which harnessed all the most exciting developments of the Enlightenment. Electricity, magnetism, mind-altering gases and music all played a part in this astonishing invention, luxuriously designed to produce pleasure and perfect babies.
Graham's medical career took him from his native Edinburgh to America and back again, and he crossed paths with many of the most famous individuals of his day. The doctor's well-publicised efforts to overturn medical orthodoxy provoked both admiration and ridicule. He was crowned "the King of Quacks".
The first comprehensive biography of James Graham, Doctor of Love is a portrait of a remarkable eighteenth-century celebrity, revealing a character of great complexity: startlingly progressive, extraordinarily arrogant and touchingly humane. He was the epitome of his era, yet utterly one of a kind.
"Syson's enthralling book offers a new portrait of Graham as an authentic innovator… admirable and engaging." – The Guardian
"I was entranced by Lydia Syson's superb volume…" – Scotland on Sunday
"Syson pins the iconoclastic Graham like a butterfly on the wider canvas of a lively social history." – The Times
"an engaging dash around the credulous and curious world of Enlightenment medicine…Doctor of Love is revealing and funny about early attempts to make a science of sex." – Times Literary Supplement
"a brilliant biography of the Scottish apothecary-physician-sexologist-nutritionist-showman Dr James Graham (1745-94)." Women: A Cultural Review
"canny and erudite…raises important questions for the history of medicine" Journal of Medical History
Listen to Lydia on Converging Cultures Episode 1 – Electric Enlightenment (Little Atoms podcasts, 2018)
Listen to Lydia talking to Susan Morrison for 'Mad Science' on BBC Radio Scotland (Until 23 July 2015)
Listen to Lydia on WOMAN'S HOUR
Listen to Lydia's lecture on Graham at the Hunterian Museum: 'Making Sex Electric'
Category | Tags:
---
Comments Off

on DOCTOR OF LOVE: JAMES GRAHAM AND HIS CELESTIAL BED
Sorry, comments are closed.